Pixel led design software LedEdit-k v4.9.4 is our latest program editing software, compatible with Windows XP, Vista, Win7, Win8, Win10. At the same time, led edit 2019 is perfectly combined with mainstream design software Auto, CAD, Coreldraw, Flash, and provides a powerful and convenient software for LED lighting. This manual is intended for software beginners who are familiar with the use of software and hope to be helpful to beginners.
◆ Download 2019 new version 2019 LedEdit-K v4.9.4 (Size :43.38MB)

Led edit 2019 lededit-k v4.9.4 latest features
(1) Support to export the madrix3 layout.
(2) Support the export of multiple channel order of the madrix layout.
LedEdit-K V4.9.2:
(1) The function of generating SD card data written from channels of ucs512e and sm17500 is added.
LedEdit-K V4.9.1:
(1) Add the function of generating. MPX file, which can be imported into the software of madrix5.
(2) Add the function of writing code and parameters of hi512d.
(3) Add one key to switch between normal use of t-780 and madrix use.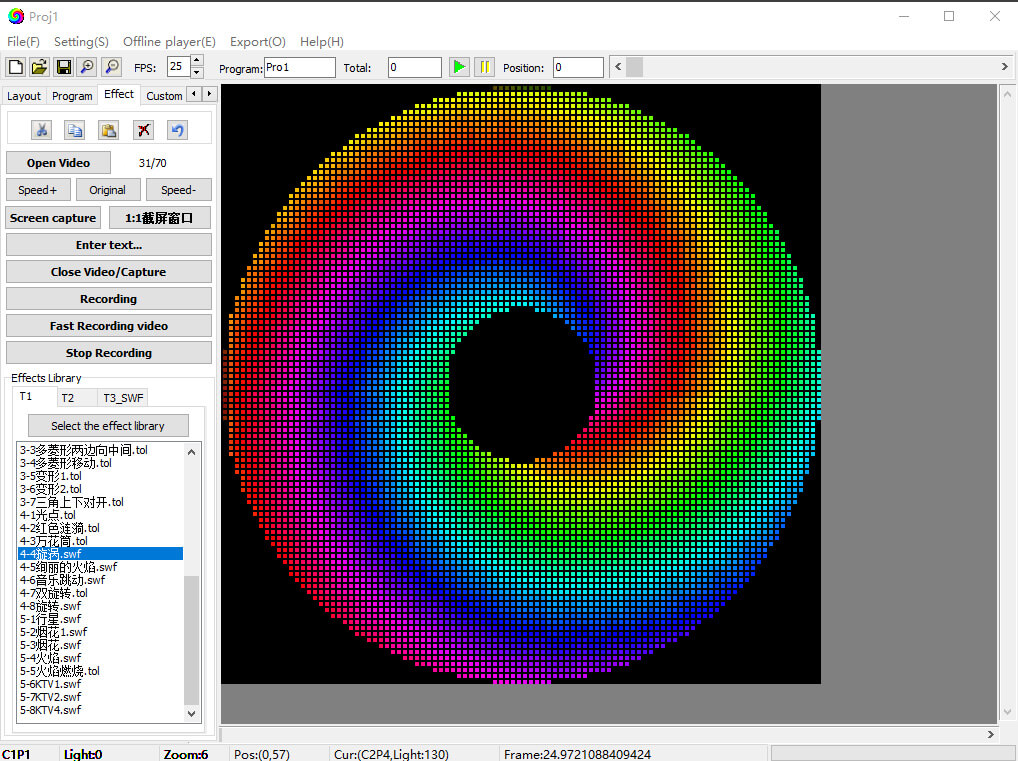 ◆ Download led edit 2019 programming software User Manual.pdf (Size :6.5MB)