K-1000D Features:
1, AC220V high voltage input.
2, with address writing function.
3, 32-65536 level gray control, software Gamma correction process.
4, supports a variety of point, line, surface light source, supports a variety of rules, shaped handle.
5, the controller outputs a port, with each port maximum 512 lights.
6, the controller can use multiple cascaded AC synchronous, play content stored in the SD card.
7, K-1000 store up to 30 files.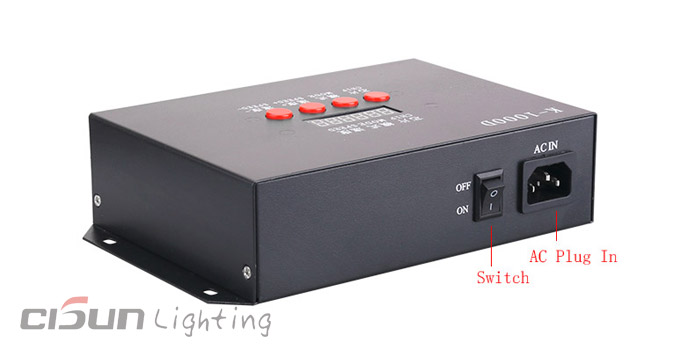 Support Chips:
Standard DMX protocol 250Kbps
Standard DMX protocol 500Kbps
UCS-DMX lights IC
UCS1903 1909 1912 High Speed
DMX512AP-N series IC
WS2821A series IC
Note: A single-IC simply pick and GNDetc.