◆ Description
· New heat releasing structure, a unique heat releasing technology.
· Revolving bracket,it is convenient to adjust the projecting angles. Can be customed made the bracket according to your requirement.
· Use Cree/Osram LED chip, with the professional optical lens, good quality, uniform color, higher brightness.
· High strength T6063 aluminum housing, tempered glasses. Akzo Nobel powder coating surface, outdoor grade, anti-UV.
· A variety of color temperature choose (1700K-6500K).
· RGBW 4 in 1 color changing, narrow beam angle projecting.
◆ Specifications
·

Chip Brand: Epistar, CREE, OSRAM
·

Rated power: 18W/24W/36W
·

Material: aluminum housing+ tempered glass cover
·

Light source: 1W/3W/4W high power led
·

LED QTY: 18pcs/24pcs/36pcs
·

Rated voltage: AC85~245V/DC24V
·

Beam angle: 10x60°,5°,15°,25°,30°,45°,60°,90°(Various lenses)
·

Light color: Single color, RGB, RGBW
·

Working temperature: -30°C-55°C
·

IP rating: IP65
·

Life span: 30000hrs
·

Warranty: 3Years
·

Dimensions: W45*H110*L1000mm
·

Lamp body color: Customized
·

Single brightness: 80-90Lm / W
·

Electrical class: Class III(24V)
· Rotation angle: 160°
· Control method: N/A,DMX512
◆ Applications
LED wall washer lights apply to buildings, bridges, parks, ancient buildings, flood lighting etc..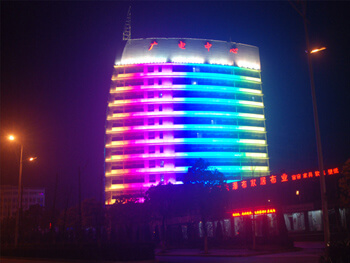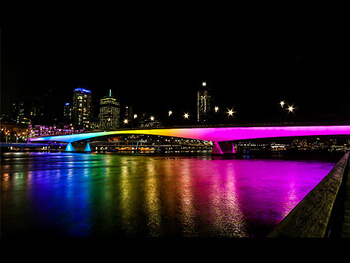 ◆ Order Product Code
| | | | | | | | | | |
| --- | --- | --- | --- | --- | --- | --- | --- | --- | --- |
| No. | ITEM NO | LED QTY | LightColor | Lumens | Voltage | Wattage | Control | Dimension | Remarks |
| 1 | CS-WS4260-18W | 18pcs 1W | Single color | ≤1530LM | AC85~260V | 18W | N/A | W45x110xL1000mm |   |
| 2 | CS-WS4260-24W | 24pcs 1W | Single color | ≤2040LM | AC85~260V | 24W | N/A | W45x110xL1000mm |   |
| 3 | CS-WS4260-36W | 36pcs 1W | Single color | ≤3060LM | AC85~260V | 36W | N/A | W45x110xL1000mm |   |
| 4 | CS-WS4260-RGBW | 6PCS 4W | RGBW | ------ | DC24V | 24W | DMX512 | W45x110xL500mm | 1pixels |
| 5 | CS-WS4260-D24 | 24PCS 1W | RGB | ------ | DC24V | 24W | DMX512 | W45x110xL1000mm | 1pixels |
| 6 | CS-WS4260-D36 | 36PCS 1W | RGB | ------ | DC24V | 36W | DMX512 | W45x110xL1000mm | 1pixels |